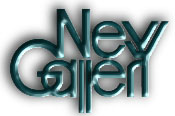 The "New Gallery"
Art Foundation
---
.

___The "New Gallery" Art Foundation was established at April 18, 1989 in Moscow. Its logotype was officially recorded in the International Register in 1990. The "New Gallery" specializes on Soviet art of Socialist Realism of the 1920-1950-s. It functions as closed gallery, art foundation, collecting works of art and preparing them for further exhibitions and auctions as well as for decorating offices and living quarters. The principal program of the "New Gallery" Art Foundation is to revive undeservedly forgotten old names. The works by Boris Vladimirsky, Vladimir Gremitskikh, Nikolai Terpsikhorov, Vasily Ivanov, Anatoly Talalaev and others were newly brought into light. The Foundation also possesses one of the largest among private collections poster`s assemblage of the period of the end of XIX century - late 1950s ( it numbers about 1000 depository units).




.
Selected exhibitions for the last two years:
---
.
"Romanticism of the Socialist Realism. The Other Side of the Coin". , Moscow ( in cooperation with Ministry of Culture of the Russian Federation);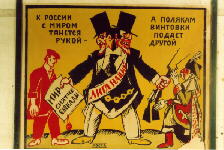 .
---
.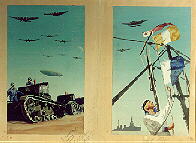 "Soviet Constructivist Poster", Moscow (with the participation of the State Museum & Exhibition Centre ROSIZO);
.
---
.
"Russian Agitation Poster. 1917-1937"., Paris (with the participation of the Russian Embassy in France);
.
---
.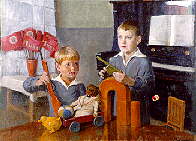 "Boris Vladimirsky (1878-1950). The artist & his time"., Vienna, (Karenin`s Gallery);
.
---
.
"Moscow. Design. Architecture. Construction. 1920-1950"., Turin (with the participation of the Government of Italy, Province Piemonto)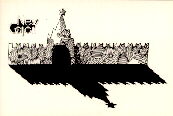 .
---
103055 MOSCOW, post-office box 906, "New Gallery"
Tel./fax (095) 157 1450
E-mail: urinew@aha.ru
www-page: http://www.aha.ru/~urinew


---
Copyright © 1996-1997 New Gallery
Copyright © 1996-1997 Internet inc.